As our young people grow and mature, they are able to make more decisions about the subjects they wish to study.
As students move from year 8 into year 9, they continue to study a broad core curriculum, supplemented by two options.

Then as they move from year 9 into 10, our students make choices about their Key Stage 4 options.
At this important juncture we are keen to help our young people to make informed decisions. To this end, we invite students and their parent/carers to an Options Information Event - please see the drop-down sections below for more information.
How to choose your Year 8 into 9 Options subjects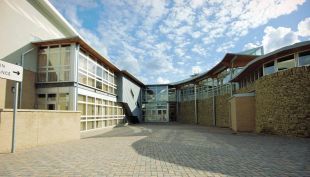 Options Subjects
| | | | |
| --- | --- | --- | --- |
| Art | Business | Computer Studies | Design and Technology |
| Drama | Food | French | Health and Social Care |
| | Music | Sport | |
Our Year 8 into 9 - Options Information Event is on Thursday 10 February 2022. As our young people move into Year 9, they have the opportunity to start to make some decisions about the subjects they wish to study. In Year 9 our students study a broad base of subjects that will give them a secure grounding. They supplement this with two options subjects. This allows them to explore subjects they may wish to study at Key Stage 4 and/or spend more time on subjects they particularly enjoy. Please note this is not the start of GCSE courses.
To support your child in making informed, well-considered decisions, we invite you to attend our options information event. The event will include:



a presentation outlining the full curriculum that your child will study in Year 9, and information about how the options process operates




an opportunity to find out information about the subjects that we offer




the chance to speak to our Curriculum Leaders in person to ask any specific questions that you may have



Please follow this link to book your slot. We anticipate that the event should take around an hour to an hour and a half. If you have any difficulties making a booking online, please contact Mrs Knowles (kks@cardinalheenan.com).
As a school we feel it is important that you and your child have the opportunity to discuss options with us in person. To this end, we have put in place a range of Covid-19 safety measures, including limiting numbers at each of the three available time slots, starting at 4pm, 5pm and 6pm.