Immunisation of pupils in Years 8 & 9
Immunisation of pupils in Years 8 & 9
6 May 2020 (by David Brayshaw (D.Brayshaw))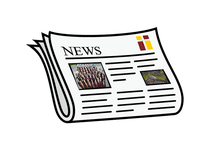 Parent/carers
Public Health England's (PHE) guidance currently states that all school age immunisations are suspended whilst the schools are closed but will be rescheduled. We are waiting for further details of what the rescheduled "catch up" will be. It is likely this will be done within schools or within community clinics but we do not know when this will happen. You do not need to do anything; the consent you have given will be carried forward. You will be contacted by a nurse if it is necessary to discuss any consent issues we have.
MISSED IMMUNISATIONS ARE NOT AVAILABLE FROM YOUR GP
The outstanding immunisations affect some pupils in Year 9 (School Leaving Boosters) and the 2nd dose of HPV for all children in Year 8.
If you have any questions please email the team on schoolimmsteam@nhs.net as we are unable to take phone calls at this time.
Thank You
The School Immunisation Team