School Uniform for September
School Uniform for September
7 July 2020 (by Mark Burton (M.Burton))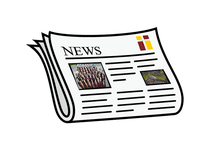 Our school uniform:
- Allows every pupil to develop an understanding of the word "smart."
- Allows every pupil to recognise that they are part of Cardinal Heenan Catholic High School.
- Allows every pupil to develop a sense of pride in themselves, their school and their community.
- Provides a "value for money" school uniform.
Our school uniform supports our mission statement. We wear the word Veritas (Truth) on our school blazers in memory of St Thomas Aquinas. He lived a life of prayer and study which led him to the Dominican Order, whose motto is "Veritas" or "Truth". He sought truth wherever it could be found and burned with the desire to know the one truth, God, which gives meaning to all truths.
We are proud of our school uniform which instils pride, supports positive behaviour and ensures that all pupils feel welcome.