Year 8 HPV Vaccination from September 2020
Year 8 HPV Vaccination from September 2020
16 July 2020 (by Mark Burton (M.Burton))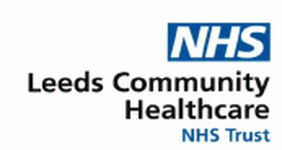 Leeds School Immunisation Team
0-19 Public Health Integrated Nursing Service
Woodhouse Health Centre
Cambridge Road
LS6 2SF
Email: schoolimmsteam@nhs.net
Dear Parent/Carer
Due to the success of the HPV vaccination in significantly reducing HPV related cancers and genital warts, the HPV vaccine is now offered to boys as well as girls. The vaccination is offered to children in Year 8 (as of September 2020) and is given as a course of 2 injections over a period of 6 to 12 months. The HPV vaccinations are part of the NHS childhood immunisation programme.
Due to the current position regarding Covid 19 we are aiming to start these immunisations in school in September, however this will depend on access to school. You will be notified if this is not possible and what the alternative is.
What do you need to do?
Please complete the on line consent form by clicking here: https://bit.ly/3cmRlkr
Or access the online consent form, by typing the following address into your internet browser:
https://www.leedsimmunisations.co.uk/Forms/HPV_p1
You will need to enter a unique code for your child's school.
The School code for CARDINAL HEENAN CATHOLIC HIGH SCHOOL is: EE108095 (Please ensure you enter all letters and numbers.)
Important: If you do not wish your child to receive the vaccination, it is still important to complete the "refusal section" on the form so that we understand your wishes.
Please complete this form as soon as possible.
Further information:
Further information about the HPV vaccination is available here or by searching www.nhs.uk
Help with the online form:
If you experience any problems accessing or completing the on line form, please read our Frequently Asked Questions guide here.
Please follow our facebook page '0-19 Public Health Integrated Nursing Service' for useful updates and information on the Leeds School Immunisation Service.