Year 11 Results Week
Year 11 Results Week
17 August 2020 (by Mark Burton (M.Burton))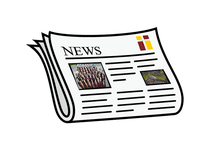 Good morning all.
I truly hope that you are managing to take some time to rest, relax and enjoy your families. Given the appalling way that students and schools were treated with the A Level results I felt it was important to send this email.
On Thursday our Year 11 children will be given a set of results that are unique. It is a set of results based on a range of assessment, predictions, professional judgement and an algorithm that has apparently ignored much of the previous data. The Sixth Form College Association have issued some feedback on this process and how unjust it is - I am sure some of you will have seen Bill Watkin the CEO of the Sixth Form Association ion the news this morning quoting the student who was predicted ABB but got ABU - the U was awarded because last year someone in her college got a grade U and she was the lowest ranked student on the course. The unfairness of cases like this astounds me and I know that I am not alone in asking why we spent so long trying to ensure that our Centre Assessed Grades were a true and accurate reflection of how our children were MOST LIKELY to perform in their GCSEs. (This battle has only just begun...)
I do however want to ensure that Thursday is about our children and their individual successes - both in terms of GCSE results and also in terms of the wonderful young people that they have become. I have invited our students into school to collect their results (with appropriate restrictions to ensure compliance with guidance), where others are issuing them electronically to make sure that we can provide immediate support and guidance if required - and also to allow us to share the success and achievements that our children so richly deserve. The Senior Leadership Team will be available to offer support and advice to anyone who needs it. I am in communication with Notre Dame regarding entry grades for any student who has missed their grade and will continue to work with the other Heads in Leeds to ensure that our children and supported.
As teachers and support staff we look forward to results day - we eagerly go through results to see if student x managed to "pull it out of the bag", or how a particular class did... this year will be different. Whatever our results come out as will not define our children or our school community. We will continue to develop as individuals and as a community and we will continue to do everything that we can to be the best version of ourselves that we can - to ensure that our children and their families get the best possible education.
On Thursday Year 11 students have been invited into school in their Tutor groups as follows:
9am JHN, 9:15am LHN, 9:30am SME, 9:45am JWW, 10am KRL, 10:15am LBC and 10:30am MBY. Parents and carers are unfortunately not allowed to come into the school building but I want to assure you all that we will support and look after every single one of our children for as long as they need us. If there is an issue with grades - please speak to one of my team so that we can support you.
As a lifelong "hater" of all things related to social media - I was pleasantly surprised when a friend of mine sent this extract to my son who is waiting for his results on Thursday... it makes an awful lot of sense and will be the key message that we are giving to children and their families this week. (There is no suggestion that he wrote this!)
First of all - you will always be the class of 2020 and as a result people know that this is not necessarily a true reflection of what you could have done.
So don't worry.
The focus on Thursday is not the numbers that are on the page, the focus is...
Do those numbers mean that you can go on to do the courses that you want to do?
If the answer is yes, then move effortlessly to the next stage of your education.
If the numbers on the page mean that you have to take the exam again so be it - there is November and then the following June if you have to,
Don't worry we will sort it.
Your GCSEs are only ever a link to the next stage of your education, they do not define you, they simply move you forward.
One way or another you are going to be alright because there are options. There are always options.
I understand that as a Year 11 in 2020 you have had an extremely unfair end to 11 years of school based education.
You did not get your prom
You did not get your shirt signed
You did not get your leavers' assembly
Your results day will not be captured on your phones, hugging friends.
You have had no education to speak of since March.
They are facts.
It is about how you deal with the unfairness of being a Year 11 in 2020 that will be the true measure of you.
Life will be filled with moments of unfairness
You will watch inept colleagues get promotions that you don't get.
There will be opportunities that pass you by and seem so utterly unfair.
And that is life!
But it is your life and how you handle those moments of unfairness will make you the person that you are.
You won't kick, stamp your feet and rant about how wrong things are.
You won't start to apportion blame, you won't look for whose fault it is,
You will be solution focussed, the person who is philosophical and gracious and understanding.
The person who counts their blessings and looks for the positive in every situation.
You will understand that sometimes things are out of your control, like a global pandemic and look for every opportunity to make the most of what you've got.
You will feel sorry for yourself, but you will allow that to be a fleeting emotion and not a place where you wallow.
You will let results day 2020 be the start of who you are as a person and together we will get through it, whatever the day may bring.
On results day we will be right by your side, just like we will be everyday of your life - because you are loved and cared for.
Whatever Thursday brings, you will be alright.
Thank you to each and every one of you for your contribution to our school and the support and care that we provide for each other. We are a very special school.
Whatever Thursday brings, we will be alright.
Kind regards
Mr D Kelly
Headteacher