Letter from the Headmaster Sept 2020
Letter from the Headmaster Sept 2020
14 September 2020 (by Mark Burton (M.Burton))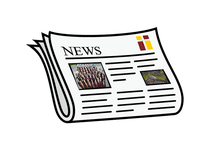 Dear Parent/Guardian
As we come to the end of our first week of this new academic Year I would like to thank each and every member of our community for the outstanding support and cooperation that has been shown.
As we all adapt to the new way of working it has been lovely to see how quickly the pupils and staff have adapted to the new systems and processes whilst enjoying being in classrooms and playgrounds again. Our school is a happy school and it has been so rewarding hearing children in the building.
As a school we have a detailed Risk Assessment that is on our website should you wish to check any specific details. In addition, we have carefully planned our timetable and the structure of our school day. As you are aware we made a commitment to offer a full and varied curriculum to every child and will continue to do so. In the planning stages, we took the decision to reorder our PE curriculum to bring sports such as rounders and badminton into this half term to negate the need to use our changing rooms which are very small. Some schools have taken the decision to ask children to wear their PE kits all day for the days that they have PE – this is not the most practical option for many of our children who travel considerable distances to get here, often catching their first bus at 7.10am. I am acutely aware of the importance of PE for our children and I am working with our PE department and relevant sporting bodies to ensure that we can return to a "normal" PE curriculum in the next few weeks. We are investigating options for protecting children and staff in the changing rooms which will allow them to wear appropriate kit and will then be in a position to teach all sports in line with the guidance from the relevant sporting bodies. Please be assured that we are planning a normal PE curriculum to be in place as soon as it is safe to do so.
Although Leeds is not currently in a restricted area, the Senior Leadership Team took the decision to ask all staff and students who can do so to wear face coverings in all communal spaces within the school to protect each other and ourselves. Compliance with this has been outstanding and I believe it has made a real difference to many of our more vulnerable staff and students, so thank you for your cooperation. Please can I remind you that we have also asked students to wear face coverings on all our school buses to protect each other. It is important to remember to wash reusable face coverings regularly and to dispose of single use masks appropriately.
As the country adapts to yet more restrictions and guidance please can I urge you all to follow guidance, protect yourselves, your families and our school community. Please avoid getting out of your cars if you are dropping off or collecting children and please do not congregate near the school gates.
As we start a new year, please can I encourage you to apply for free school meals if you are eligible. At this difficult and uncertain time, it is more important than ever to claim support that you are entitled to, it also makes sure that the school can provide additional support wherever possible. To see if you are eligible please see our school website.
We usually start our New Year with a Mass of Welcome for all our Year 7 children and their families. This Mass marks the beginning of our spiritual journey together and celebrates the extended community of Cardinal Heenan Catholic High School. Unfortunately, we are unable to invite families to our Mass this year due to restrictions and protective measures. We are however going to have a Year 7 Mass on Wednesday 7 September. Father Henry Longbottom, our new school Chaplain, will celebrate his first Mass with us during Period 5. We are hoping to be able to live stream the Mass via our website – please keep an eye on the website for details.
As a school we are committed to ensuring that all our children have access to a full range of activities to enhance their own education and development. School budgets are extremely restricted but we have made a commitment to maintaining a broad and balanced curriculum, including extra-curricular opportunities. We are very grateful to our families who support this programme of extracurricular activities through our Parental Voluntary Contributions. In the past year we have been able to purchase two minibuses which have allowed our sporting, debating and technology students to enter leagues and competitions along with many other trips and visits. We have purchased new kits for some of our football and netball teams and have installed basketball posts in the lower school playground for students to use during their breaks and lunchtimes. In addition, we have purchased several foot operated sanitiser stations to help and maintain a safe and secure environment. This year in particular is going to be a very difficult year for school as we provide PPE, sanitisers, increased cleaning etc., all at significant cost, which will not be refunded by central or local government and will have to come out of our school budget. There are so many other enrichment activities that we are developing and so I would ask those of you who are able to, to consider setting up a standing order to provide ongoing support for this essential area of our school. All donations will be spent on our children and ensuring that their school experience is as fulfilling as possible. If you are able to contribute to the PVC funds please use the following details:
Sort code: 05-01-21
Account: 32081978
Cardinal Heenan Capital Fund
Reference: Your child's name
As we adapt to the new restrictions please can I remind you that we are a cashless school and so all payments need to be made through Parent Pay, including lunch monies, trips and a contribution of £3 per child towards the price of the school planner which we feel is an essential part of the home school communication.
Thank you all for the support and kindness that you give to me and to the whole school community. We are very lucky to work in such an amazing community. I hope that you have a calm and relaxing weekend and I look forward to working with you over the coming year.
Best wishes and God bless.
Dominic Kelly
Headteacher