Year 11 Consultation Evening – Wednesday 7th October
Year 11 Consultation Evening – Wednesday 7th October
25 September 2020 (by Mark Burton (M.Burton))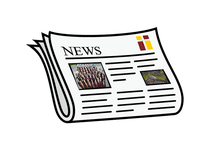 As you may be aware from our school calendar, Wednesday 7th October 4pm-7pm is scheduled as our Year 11 Parents' Consultation Evening. We have intentionally placed this event early on in the academic year as we are conscious that many of you will have questions about the implications of the time out of school during lockdown for your child's upcoming exams. This is an invaluable opportunity to find out about how your child has transitioned back into coming to school full-time and how they can ensure they are fully prepared.

However, given the current situation, we do not feel comfortable asking you to put yourselves and your family at additional risk by travelling to and attending meetings in-person. As such, we will be conducting all appointments via phone consultation. We appreciate that this will not be the same as having a face to face discussion with your child and their teacher, but we hope that it will allow you to find out the information that you need without putting yourself or anyone else at additional risk.
Please see attached letter for full details.