Letter for Parent/Guardians of Students in Year 8
Letter for Parent/Guardians of Students in Year 8
17 November 2020 (by Mark Burton (M.Burton))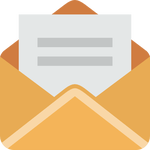 Year 8 into 9 Curriculum Information
At Cardinal Heenan we believe that, to fully equip our young people for the rest of their lives, they need to study a broad and balanced curriculum for as long as possible. As such, we are keen that our students have a firm grounding in a wide range of subject before they select their KS4 courses. We are also aware that we offer a number of KS4 courses that students do not study in KS3 (such as Business Studies, Construction, and Health and Social Care) meaning that it can be difficult for students to fully understand the content and expectations of that subject before committing to a KS4 course.
To ensure our students have every opportunity to fully explore subjects before making their final KS4 course choices, we have redesigned our Year 9 curriculum, broadening the range of subjects that students will study and providing them with the opportunity to try out new courses that they have previously not studied. They will then make their final KS4 course choices as they move into Year 10.
Full details are in the attached letter.
Ms L Stockton-Pitt
Senior Assistant Headteacher (Quality of Education)