Update on GCSE Grades
Update on GCSE Grades
7 January 2021 (by Mark Burton (M.Burton))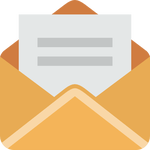 Wednesday 6 January 2021
Dear Year 11 Student and Parent/Guardian,
GCSE Grades – Summer 2021
As anticipated, Gavin Williamson (The Secretary of State for Education) addressed the House of Commons this afternoon. He was speaking mainly about current arrangements for schools and education, but also provided some information about GCSE assessment this coming summer. A copy of his full speech can be found here Education Secretary statement to Parliament on national lockdown - GOV.UK (www.gov.uk)
In his speech, the Secretary of State confirmed that "GCSEs and A and AS Level exams will not go ahead this summer. This year we are going to put our trust in teachers rather than algorithms." He also said that "While the details will need to be fine-tuned in consultation with Ofqual, the exam boards and teaching representatives, I can confirm now that I wish to use a form of teacher-assessed grades, with training and support provided to ensure these are awarded fairly and consistently".
In the coming days and weeks, the Department for Education will work with Ofqual to determine the details of how this approach will operate in practice. It is likely that it will take them some time to finalise these arrangements, as there are many different approaches that they could take and lots of details to consider. Once they have published their guidelines, I will write to you again to outline what this will look like and how this will operate in our school.
Whilst there is not much detail in today's announcement, I hope that knowing the broad basis of decision making will be in teacher assessment is helpful to you. This is a good thing for our Year 11 students, who are known well by their teachers and can rest assured that they will not be disadvantaged by the current closure of the school building. That said, for our Year 11 students learning does not stop now. You still have six more months of schooling in which to make progress which will count towards your final GCSE grades.
I would like to end by reiterating my advice from yesterday; there is much at the moment that is uncertain and lots that is out of each of our control. This is disconcerting and can be extremely frustrating. The one thing that each of us can do is to control the controllable. In the case of our year 11 students, this means using this time to engage fully in with Home Learning, not just in preparation for their final GCSE assessment, but also because learning is valuable and important in its own right.
As ever, please do not hesitate to contact me directly on ept@cardinalheenan.com if you have any questions about the above.
Best wishes,
Lizzie Stockton-Pitt
Senior Assistant Headteacher – Quality of Education