Remote Education Review
Remote Education Review
26 January 2021 (by Mark Burton (M.Burton))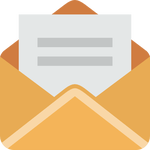 Dear Parent/Guardian
Remote Education Review
As you may be aware, this week we are conducting a full review of our current Remote Education provision. We would be grateful if you could take the time to provide us with some feedback by completing the below Parent Survey, which should take around 10-15minutes. It contains a mixture of multiple choice and comment questions, and covers topics from your child's wellbeing to our current academic provision. There is an extended text section at the end where you can provide some more detailed information, if you wish. Please be aware that the survey is anonymous; if you have any queries or feedback which require a personal response to, please contact us directly on info@cardinalheenan.com.
We are keen to action any findings from this survey as soon as possible, so we ask that you complete it by the end of Thursday 28 January 2021.
The experience of younger children will be markedly different to those who are a bit older. As such, we have separated the survey into year groups. If you have more than one child at Cardinal Heenan, we would be grateful if you could complete a survey for each of them.
• Year 7 – https://www.smartsurvey.co.uk/s/Parent7/
• Year 8 - https://www.smartsurvey.co.uk/s/Parent8/
• Year 9 – https://www.smartsurvey.co.uk/s/Parent9/
• Year 10 – https://www.smartsurvey.co.uk/s/Parent10/
• Year 11 - https://www.smartsurvey.co.uk/s/Parent11/
We will also be inviting your child(ren) to complete a student survey to provide us with information about their experiences.
Thank you in advance for the time that you have invested in providing us with this feedback. Lockdown provides a whole range of challenges for our young people, and we hope that together we can help them to navigate this difficult time.
Best wishes,
Lizzie Stockton-Pitt
Senior Assistant Headteacher (Quality of Education)