The Feast Day of St John Bosco is on 31st January
The Feast Day of St John Bosco is on 31st January
28 January 2021 (by Mark Burton (M.Burton))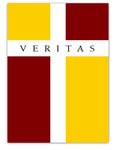 O Glorious Saint John Bosco, who in order to lead young people to the feet of the Divine Master and to mould them in the light of faith and Christian morality did heroically sacrifice yourself to the very end of your life and set up a proper religious Institute destined to endure and to bring to the farthest boundaries of the earth your glorious work, obtain also for us from Our Lord a holy love for young people in order that we may generously spend ourselves in supporting them and in guiding them, pure and holy, in the path that leads to God. Amen.
God Be in My Head - John Rutter, The Cambridge Singers - YouTube (https://www.youtube.com/watch?v=yGMcFt61yjo)
Echoing the prayer to St John Bosco, this 16th century verse reminds us to put God at the centre of our life, whatever our circumstances, and to the very end. John Rutter's beautiful arrangement brings out the powerful simplicity of the words.