Letter re: Year 10 Consultation Evening
Letter re: Year 10 Consultation Evening
3 February 2021 (by Mark Burton (M.Burton))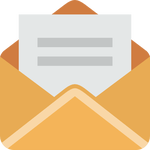 Dear Parent/Guardian
Year 10 Consultation Evening
I write to invite you to our online Year 10 Consultation Evening on Tuesday 9 February 4pm-7pm. This is an opportunity for you to meet with your child's subject teachers to discuss their progress this year, both before and during the current lockdown.
Given the current restrictions, our Consultation Evening will be taking place remotely, via SchoolCloud. This platform allows you to book appointments electronically at a time of your choosing. Appointments will also take place through SchoolCloud, which has video conferencing technology built into it. This means that at the time of your appointments you simply need to login to the platform on a device that has a camera and microphone.
Booking Appointments
Appointments can be made through SchoolCloud - Cardinal Heenan Catholic High School. Attached to this letter is a guide for how to login to SchoolCloud to make your appointments. Helpfully, you do not need to remember a username and password details; instead SchoolCloud checks the following details against our internal database:
• Your child's firstname and surname
• Your child's date of birth
• Your name and email address (which needs to match the one that we have on record for you)
If you have any difficulties accessing SchoolCloud please contact Mrs Knowles (our Pastoral Support Assistant) on kks@cardinalheenan.com who will be happy to help.
On Consultation Evening
Given that we will be discussing their learning, we strongly encourage your child to attend the appointments with you.
At the time of your appointments, you simply login to SchoolCloud and attend all appointments virtually.
To enable teachers to consult with as many parents/guardians as possible, appointments will be at five-minute intervals and will be strictly limited to four minutes (to enable a changeover) to each teacher to fit in 36 appointments during the evening. If, at the end of the conversation, you feel that a follow-up conversation with another member of staff would be useful please do arrange this.
Alternative Arrangements
If you are unable to attend our online Consultation Evening, please get in touch with Mr Palmer (rpr@cardinalheenan.com) who will be able to facilitate alternative arrangements.
We look forward to seeing you on Tuesday 9 February.
Best wishes,
Ms L Stockton-Pitt
Senior Assistant Headteacher (Quality of Education)