Letter re: Year 11 Progression Meetings
Letter re: Year 11 Progression Meetings
3 February 2021 (by Mark Burton (M.Burton))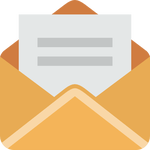 Dear Parent/Guardian
Year 11 Progression Meetings
In our planning for this academic year, we had hoped to be able to share mock examination and predicted grades with you at around this time. As a result of the current lockdown, mock examinations were unable to go ahead at the time we had planned, and given the uncertainty around how grades will be determined this year it feels inappropriate to predict grades at this point.
We are, however, conscious that both you and your son/daughter will be concerned about not only their assessment, but about what this means for their next steps, be these at college, or an apprenticeship, or some other form of training.
To support with this, we would like to invite you and your son/daughter to an online progression meeting with a member of the Senior Leadership Team or Mr Easter. The intention of the appointment is to discuss both how your son/daughter is getting on with their Home Learning at the moment and their intended next steps and any support they need in achieving them. We have held similar, in school, meetings with Year 11 students in the past two years and have found that these are a valuable opportunity for students to reflect on their progress and plan for their next steps. As such, we are keen that our Year 11 students this year benefit from the same support, and hope that this will help to reassure and motivate them to continue with their learning through these challenging times.
Meetings will last approximately 15 minutes. Appointments are available beginning tomorrow (Wednesday 3 February 2021) and will continue until February Half Term (Friday 12 February 2021). As we are discussing their education, we advise that your child attends the meeting with you.
To book your appointment please visit SchoolCloud - Cardinal Heenan Catholic High School. Details of how do this are attached to this letter, and you do not need any specific login information.
Appointments will also be held through SchoolCloud which has inbuilt video conferencing software. Simply login to the platform at the time of your appointment.
We look forward to seeing you soon.
Best wishes,
Lizzie Stockton-Pitt
Senior Assistant Headteacher (Quality of Education)