Weekly Letter 11.02.2021
Weekly Letter 11.02.2021
11 February 2021 (by Mark Burton (M.Burton))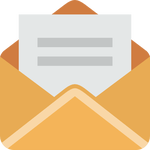 Dear Parents/Carers,
As we approach the end of the half term, it is impossible not to look back and think about how strange and challenging the past 6 weeks has been for us all. I would like to take this opportunity to thank all of the staff at Cardinal Heenan Catholic High School- teachers and support staff, and most importantly, the parents and carers, who have worked so hard, learnt new skills, been flexible in their approach and given so generously of their time. All in order to provide our students with the best education possible in the circumstances.
Many of you may have felt stresses and strains of trying to juggle home schooling and online learning and are probably looking forward to a half term where you can pack the tablet or laptop away for a few days. From my own personal experiences, I know how difficult it is, which is why today, I am writing to you as a mother. Trying to fulfil a full-time job from home whist my 10 year old twins are grappling with the complexities of a "fronted adverbial" is no easy task. My children have been set an immense amount of work by their school, and it's easy to feel overwhelmed by this. Our home can sometimes feel like a pressure cooker. We've had internet failures, printer catastrophises, arguments over who owns which pencil – the list is endless. So, to say that we are looking forward to the half term break is an understatement!
Whatever your personal circumstances, you must always remember that you are doing an amazing job. We know that your teachers here at Cardinal Heenan are setting a huge amount of work and have set high expectations, but as long as you are doing your best, that's all that really matters.
Half term Dates
A reminder that half term begins on Monday 15 February 2021. Monday 22 February is a staff training day. Pupils will return to their online learning on Tuesday 23 February 2021.
Live tutorials
In response to the parent and student surveys, from Tuesday 23 February 2021, we will begin live tutorial sessions. These will operate through Google Meet and have been designed to support students' wellbeing and home learning in a way that also provides face to face interaction with their tutor and peers. Letters will be sent via email that require a response from parents giving consent for your child to take part. Please send your consent to livetutorial@cardinalheenan.com by Monday 22 February 9am after you have read all of the information regarding the protocols we have put in place.

Safeguarding/welfare
This is a reminder of the various services that are on offer in providing support to our students and their families:
• Your GP - this is a key one and if they your child is feeling unwell mentally or physically this is a good first place to go for support.
• kooth.com is an online counselling and support service commissioned by Leeds CCG.
• Teen Connect (11 to 18 years) Tel: 0808 800 1212. Teen Connect is a helpline for 11-18 year-olds living in the Leeds area. They offer up to an hour of support either by phone or online chat. The helpline is open 6pm-2am every night.
• Child Line (up to and including 18 years) Tel: 0800 1111: Childline is there to help anyone under 19 in the UK with any issue they're going through. Whether it's something big or small, trained counsellors are there to support you. Childline is free, confidential and available any time, day or night. You can talk to us on the phone, by email or through 1-2-1 counsellor chat. Whatever feels best for you.
• The Market Place is a drop in, counselling and support centre for 11 – 25 year olds in Leeds city centre. Access is by self-referral via https://www.themarketplaceleeds.org.uk/

.
Swimming Success for Jamie
Huge congratulations go to Jamie Broadhurst who has been ranked 3rd in the country in 1500m freestyle. Jamie has been swimming competitively since the age of 7 and currently trains 7 times a week, clocking up an impressive 342 lengths per session. Jamie took part in a national time trial organised by Swim England. Well done Jamie!
World Book Day - Friday 5th March 2021
Save the Date! Scholastic and Travelling Books celebrate World Book Day with a week of free events Monday 1st – Friday 5th March.
Our school is joining the World Book Day Celebrations in March. Scholastic are providing a week full of online events. They have recommended that individuals register for these to get the full experience. Please follow the link to explore events on offer and to save your spot: https://shop.scholastic.ie/scholastic-live-world-book-day The password to register is clubsandfairs.
Please find a link to your World Book Day token (mentioned last week).
https://www.worldbookday.com/wp-content/uploads/2021/01/booktoken_SecondaryUK.pdf
Leeds Apprenticeship Festival

We know that it may seem harder this year for pupils to access careers information, advice and guidance if they are not in school and, in particular, learn about apprenticeship opportunities.

The Leeds Apprenticeship Festival 2021 which is being held virtually aims to address this. The live Employer Meet & Greet sessions are taking place and are being held virtually. There is still time to book a free ticket.
And to finish, I would like to say an enormous "well done" to each and every one of our pupils. Your resilience in these ever-changing times never ceases to amaze me. You should all be immensely proud of what you have achieved this term. For now, however, have a well deserved and Google Classroom free break.
Yours sincerely,
Annette Powell-Wiffen
Assistant Headteacher