Letter regarding return 8 March 2021 (5.3.21)
Letter regarding return 8 March 2021 (5.3.21)
5 March 2021 (by Daniel Mangan (D.Mangan))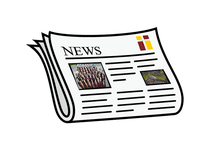 Dear Parent/Guardian
Our school prayer begins, "Almighty God, you have gathered us together as members of one body". As we look forward to students returning to in-person learning from Monday, it feels as though we are, after a period of separation, coming back together as members of one body. Throughout the pandemic we have all faced the same storm, but experienced it in very different ways. In just the same way, we understand that this return to 'normal' schooling will feel very different for individual members of our community. I would like to take this opportunity to reassure you that we have planned meticulously, and have a thorough risk assessment and system of controls in place. Our school staff are excited to welcome our students back; we hope you are feeling the same.
Return Dates
As you know, to allow us to test all students we are implementing a staggered return:
Year 11 return to the building on Monday 8 March

Years 10 and 7 return to the building on Tuesday 9 March

Years 8 and 9 return to the building on Wednesday 10 March
Students should continue to complete their Home Learning until their return to the building date.
Asymptomatic Testing
In line with guidance from the DfE, all students will be offered three Lateral Flow Tests (LFT) across the first two weeks of full schooling. Following on from this, on Monday 22 March all students will be issued with home testing kits, and the government are asking that they test themselves twice a week at home. You may also be aware that NHS Test and Trace have announced that all adults in households with school age children can also access regular coronavirus testing. Testing kits can be collected from a local testing site or ordered online. For further information, please refer to Rapid lateral flow testing for households
COVID Precautions
Students are returning to what they and we know to be a safe and effective learning environment. We are urging students to look after themselves and others by:
maintaining 2m social distancing wherever possible, and

wearing a face covering in the school building, including whilst in a classroom.
The additional measure of wearing face-coverings in classrooms has been introduced as an additional precaution to keep all in our extended school community safe. We all have a small role to play in this task, and I urge all members of our school community to do what they can to take care of not only themselves but also each other. If your child is exempt from wearing a face covering, please alert their Head of Year via email/letter and we will ensure that they are fully supported in school.
Self-Isolation
To stop the spread of the virus, it is important that we continue to follow government guidance around self-isolation. Your child must self-isolate and not attend school if:
they have developed symptoms

someone else in their household has symptoms

they are a close contact of someone who has symptoms or a confirmed case of coronavirus
If your child or a member of hour household develops symptoms, you need to book a PCR test at an NHS testing site PCR testing.
Attendance
From 8 March 2021, the DfE have confirmed that school attendance is mandatory and the usual rules on attendance will apply. If you have particular concerns about any specific health concerns which may impact on your child's attendance during these unprecedented times, please contact Mrs Marks (our Attendance Officer; ams@cardinalheenan.com) who will be able to offer specific advice.
Uniform
We are proud of our school uniform, which instils pride, supports positive behaviour for learning and ensures that all students feel part of our school community. As such, students will be required to wear full school uniform as soon as they return to the school building. One of our uniform suppliers, The School Uniform Shop, will not be open in store until 12 April. They are, however, taking online orders with home delivery https://www.uniwears.co.uk/search-by-school/cardinal-heenah-catholic-high-school.html. For information on all of our uniform suppliers please see the "Dress for Success" booklet on our website https://www.cardinalheenan.com/downloadfile/14664357?open=true. Following any extended period away from school, inevitably, there are growth spurts and often the need to buy items of clothing. I would like to take this opportunity to remind you that last summer, parents set up a Facebook page for uniform exchange, which I'm sure will be of use to many of our families https://www.facebook.com/groups/3154911591289006
March is a month that brings weather extremes. For this reason, it is important students bring a warm, waterproof winter coat and to bring an umbrella if appropriate. To ensure adequate ventilation in classrooms and reduce the spread of the virus there will be a window and a door open in every classroom. This means the classrooms can get cold. To keep warm students should:
Wear a school jumper (or School PE jumper if they do not have one) under their blazer

Wear a vest or plain t-shirt under their shirt
Equipment
As ever, students will need to be well equipped for learning. Our equipment list is the same as before Christmas and wherever possible, we aim to limit the sharing of resources. As such, it is ever more important that students are appropriately equipped for their day.
The list includes:
Two black or blue pens

A scientific calculator

A pencil, pencil sharpener and rubber

Hand sanitiser (wherever possible)

A highlighter

A glue stick

A green pen

A ruler
Students should also bring their mini-whiteboard, whiteboard pen and green pen that they were given at the start of this academic year.
If your child borrowed equipment, such as a laptop or dongle, to facilitate their learning during this period of Remote Education we ask that they return this on their first day back in the building, as this will now be needed for lessons in school. This should be handed in to their form tutor first thing in the morning.
Change of Circumstances
The pandemic has had far-reaching consequences for many in our school community. If you have experienced a change of circumstances (such as loss of income, change in health conditions etc.) please do let us know, by contacting your child's Head of Year. This will allow us to provide, or signpost, any support needed.
And finally, I would like to thank you for your continued support over the past few months. We are not quite out of the woods yet, but I cannot wait to see our school community back together on Monday.
God bless,
Mr D Kelly
Headteacher