Letter from the Headmaster March 2021
Letter from the Headmaster March 2021
12 March 2021 (by Mark Burton (M.Burton))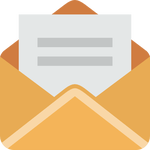 Dear Parent/Carer
I hope that you and your families are safe and well. As we come to the end of our first week of face to face learning, I would like to take the opportunity to thank you all for your support and co-operation.
It is lovely to have, once again, a school building with children inside; all eager to learn and enjoy positive relationships with each other and with the staff. The way that our children have returned to school has been incredible. After a significant period of time working on their own at home, we have re-established some excellent routines and the children have contributed to their lessons well. We have made necessary adjustments to the way that we operate, including wearing face coverings in all indoor spaces and participation in Lateral Flow Testing ('LFT') to identify asymptomatic positive cases within our community to reduce transmission.
This week we have conducted over 1000 LFT tests with the children and all staff have taken two LFT tests at home, meaning that we are confident that our school community is safe. Coronavirus is still a real threat to our society and we must not become complacent as we begin to control infection transmission. It is important that all members of our school community continue to play their individual parts and follow the rules.
As explained previously, next week we will continue to support LFT tests for all students – ensuring that they are all tested three times in a controlled environment. If any tests are recorded as positive, then it is essential that the person with the positive test, any close contacts and all members of their household follow the rules and begin a period of self-isolation. We will provide on-line learning for any student who is required to self-isolate and will offer appropriate support and guidance to all individuals that are affected. Any positive test recorded in school would not require a PCF test to confirm the result, as they are completed in a controlled environment with fully trained staff.
Once all students have been tested three times, we will issue each student with home testing kits and we ask that all students complete two tests each week at home. Any positive test result from home would need to be reported to school immediately and the student and household would need to begin a period of selfisolation. In the case of a home test, a positive result would need to be confirmed with a PCF test. If the PCF test records a negative result, then the self-isolation period for the household and student would end immediately.
It is essential that LFT tests are used appropriately. They should not be used if a student has symptoms of Covid-19 – a PCF test MUST be taken in this situation.
To maximise the impact of LFT tests, all members of your household are encouraged to access regular rapid coronavirus testing. We have sent out details of how you can obtain free tests for your whole household earlier in the week but this link gives more information about this.
Please protect our school community – do not send your child to school if they have any of the symptoms associated with COVID-19 or if anyone in your household is suffering with symptoms. Please book a PCF test and self-isolate until you have received a negative result.
This week has been a real success for our school community. Attendance has been outstanding in all year groups, teaching and learning has been outstanding in lessons, behaviour has been outstanding across the year groups and the school remains a safe and happy place for our community. The way that the students have embraced the testing process and the requirement to wear a face covering has been exceptional.
In general, I can report that our school is in a very good place. Students and staff have continued to work hard and are making good progress. I get increasingly frustrated when I hear news reports stating that our children are falling behind and destined to underperform for the rest of their lives. It is my firm belief that this generation of children are in a very strong place. They have demonstrated real resilience, strength of character, independence and tolerance over the previous year. I believe that they are more prepared for independent learning than ever before and, importantly, I believe that we have a chance to reset our values as a wider community. This generation have seen first-hand the strength of communities, the love and support of family and friendship and the importance of clarity, transparency and shared responsibility. Our children are not behind, they are exactly where I, as their Headteacher, want them to be. Our teachers and leaders are adapting what we do to help them return to excellent learning habits; we know how to help them and we know that they deserve the best that we can give them.
As we move through Lent and approach the most Holy period of Eastertide, I would like to reflect for a moment on our journey. Life is sometimes difficult and it is not always clear how we are supposed to cope with the things that we are faced with. Our faith provides us with the strength to know that we are never alone, we are always supported and always loved unconditionally. As I was told as a child… "God only gives you things that he knows that you can handle". Our CHCHS family are strong, united and thriving.
I look forward to the rest of this term and working with your children and our wider community as we move towards a more "normal" summer.
God bless.
Yours faithfully
Mr D Kelly