Letter for Y11 End of Year
Letter for Y11 End of Year
6 May 2021 (by Mark Burton (M.Burton))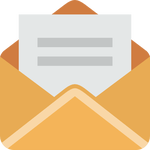 Dear Parent/Guardian
Year 11 Summer Transition Programme
As you are aware, your child is nearing the end of their time at Cardinal Heenan. As a staff body we have been incredibly impressed by the way that our Year 11s have approached their final few months of schooling, particularly preparing for and sitting their summative assessments. There is a real atmosphere of focus and determination amongst the year group, with many individual students going above and beyond. Thank you for all that you are doing at home to support your child through what can be a challenging time.
I write today to share information about arrangements for the end of this academic year and of our Year 11 Summer Transition Programme. In creating these plans, we have been aware that this has not been a normal year for anyone, that many of our students have faced particular challenges due to the wider effects of the pandemic and that many of the usual rites of passage have not been available to them. Thus, our intention is to ensure our students have the best possible end to their formal time with us. One that balances the need to celebrate their time at the school, provides the necessary wellbeing support to allow them to thrive over the summer and beyond, and appropriate activities to ensure a smooth transition to their post-16 destinations.
All summative assessments will be completed by May half term. Students in year 11 are expected to return after the half term break. During this week students will have a final lesson with each of their subject teachers; this is to allow them to wrap up their learning in that subject and prepare for their next steps. There will also be a number of drop-down activities during this time, delivered by external providers, which are designed to support with students' wellbeing and next steps. The students' final compulsory day in school will be Thursday 10 June 2021. This day will be dedicated to celebrating together their time at the school, and will include traditional "leavers" activities such as a final mass, leavers assembly and shirt signing. We are conscious that our year 11s are unable to have the traditional prom this year, and our staff are working hard to devise an enjoyable day for the year group to celebrate together.
From Friday 11 June, full time attendance is no longer compulsory. However, we are aware that our young people have faced additional challenges this year, and want to do all that we can to support them in having the very best start to their post-16 experience. As such, Mrs Tiffany (our Assistant Headteacher who leads on the wider curriculum) is designing a Summer Transition Programme which will encompass a wide range of activities including A level/Level 3 bridging courses (in partnership with post-16 providers), careers and university input, CV building workshops and health and wellbeing sessions. To ensure this is as relevant and engaging as possible, Mrs Tiffany is working with a variety of external providers, including Notre Dame and other Leeds colleges, The University of Leeds, the Neighborhood Policing team as well as local and national employers. We expect that all students will engage with the activities that are best suited to their next steps and we will write to you in the coming weeks with further details of the programme.
Mrs Powell Wiffen, our SENDCo, is currently devising a bespoke package of support for our students with Educational Health Care Plans (EHCP). If your child is currently supported by our SEND department and you feel they may need additional support throughout June and July please do contact Mrs Powell-Wiffen directly.
Thank you again for your ongoing support to all within our school community.
Best wishes,
Lizzie Stockton-Pitt
Senior Assistant Headteacher – Quality of Education