14.05.21 Letter to Parents
14.05.21 Letter to Parents
14 May 2021 (by Mark Burton (M.Burton))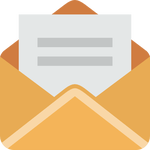 Dear Parents/Carers
I hope that you and your families are safe and well. As we progress through the spring term I would like to once again thank our school community for the support, hard work and kindness that has been apparent throughout the school over recent months.
As part of the "road map to recovery" the Government, this week, announced new guidance for schools which can be implemented from Monday 17 May. The wearing of a face covering has been compulsory in our school building since the return to face to face learning in March. This has been one of many precautions that have been put in place since we returned and has helped to ensure that Infection rates within our school have been low and pupils have continued to participate in excellent learning opportunities. The wearing of face coverings does, however, have several challenges within a classroom and so I am pleased to inform you that from Monday 17 May, children who are sitting down in a classroom can, if they wish, remove their face covering carefully for the duration of the lesson. Whilst students and staff are in communal areas, such as corridors, we will continue to wear our face coverings. All students using public or school transport will be required to wear their face coverings for the duration of their journey. It is important to stress that any student or member of staff who wishes to wear their face covering in lessons will be fully supported.
As we begin to return to a more normal way of living, it is vital that we all remember that the virus is still in our community and that we must all continue to do our best to protect ourselves and each other. If we continue to wash our hands, maintain our space and follow the rules we will be helping the community that we live and work in to be safe and secure.
Home testing kits have been distributed to all students in school and all families with school children have access to free home testing kits. Please do continue to use the kits as they are an excellent early indicator of positive cases. If your child or a member of your household has any symptoms please do not send them to school. Begin a period of self-isolation and book a PCR test though NHS direct or by calling 119.
As school returns to a more normal way of working, I am pleased to inform you that we are returning to a full extra-curricular programme, giving our children the chance to take part in activities outside of their normal timetable. From gardening club, to British Sign Language lessons to a full range of sporting opportunities there is something for everyone and I would encourage all students to engage in an activity. Please see our website for further information and remind your child to check the daily notices and sign up to as many activities as possible.
Thank you for your ongoing support.
Yours faithfully
Mr D Kelly