Letter from Department of Education
Letter from Department of Education
2 July 2021 (by Mark Burton (M.Burton))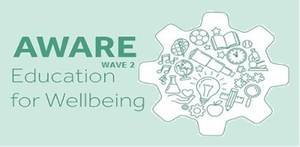 Dear Colleagues,
I am writing to thank you and your school for your participation in the Education for Wellbeing research programme, the largest randomised controlled trial of school-based interventions for mental health and wellbeing in the UK.
I am grateful for your commitment to the programme, especially through the challenging and uncertain times schools have faced over the past year.
Your participation has been critical to improving the evidence available to the department, schools and others on how to support the mental health and wellbeing of children and young people, which will be more important than ever as we recover from the impacts of the Covid-19 pandemic.
Yours sincerely
Matthew Hopkinson
Head of Unit, Pupil Physical and Mental Wellbeing