05.07.21 Letter to Parents
05.07.21 Letter to Parents
5 July 2021 (by Mark Burton (M.Burton))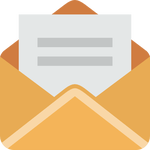 Dear Parent/Carer
I hope that you and your families are safe and well.
Covid Update
As many of you will be aware the COVID transmission rate in Leeds remains high. The latest Leeds infection rates have increased to 354.5 per 100,000 with the positivity rate increasing to 9.7%. The main increase in new cases continues to be among those in the 18-24 age group and in children of High School age. The rising numbers continue to be driven by the Delta variant (which is reported to be around 60% more transmissible) combined with the easing of restrictions. It is therefore essential that we all continue to follow the current Government guidance and remember hands, face, space and fresh air.
Track and Trace is an important process in protecting our community. Nobody is more frustrated than the staff in school when we are required to ask children to self-isolate for any period of time. We know and understand the impact this is having on children and families but we are following guidance designed to protect us all and the wider community. We ensure that online learning is available and we continue to provide as much pastoral and academic support as possible when children are working remotely.
When we are informed of a positive case in school, we meticulously track the student or member of staff to ensure that the right people are asked to isolate, as identified close contacts, to maximise our chances of keeping our community safe. If a member of school staff contacts you to inform you that your child needs to isolate, please remember that the person calling you is simply following direction from me, as Headteacher, in line with government expectations. Nobody in school wants to send our children home to isolate. We are frustrated and disappointed each time we have to carry out this process – but we must remember that our actions are helping to protect each other and our wider school community.
End of Term/September
Current guidance for schools preparing for September is to plan for a "normal way of working". There are discussions taking place about the removal of isolation periods and the introduction of daily Lateral Flow Tests for close contacts to keep more children in school – this is a watching brief and the Senior Leadership Team are working closely with LCC and the DfE to ensure that we are ready for September.
To aid our preparation for September and to ensure that our staff and children are fully prepared for the start of the new academic year, Governors have agreed to make Friday 23 July an additional Training Day instead of the half day that is calendared. School will close to students on Thursday 22 July at the end of the normal school day. All staff will be in school on Friday 23 July working through our plans for September. As we move towards the end of such a difficult year, we have so much to enjoy and be proud of. We complete our Year 11 transition events this week, we have our much-loved Sports Day to come and over the next few weeks (and in the summer holidays) we will be welcoming our new Year 7 children and their parents into school to begin their transition ready for September.
I would like to once again thank you all personally for the support, kind words and support that you have provided over the last year. Our school community is built around truth, honour and kindness and, in times of difficulties, families pull together and support one another. The Cardinal Heenan family has never been stronger. It is my pleasure to serve our community as Headteacher of this wonderful and progressive school.
We are blessed to have such wonderful teaching staff, support staff and governors, to whom I am truly grateful, however our true strength comes from the children and families that we serve, without whom, we would simply be a building in Meanwood. We are a family and a community to be proud of.
Yours faithfully
D Kelly