16.07.21 Letter to Parents re DfE Consulation
16.07.21 Letter to Parents re DfE Consulation
19 July 2021 (by David Brayshaw (D.Brayshaw))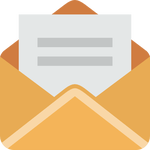 Dear Year 10 Student and Parents/Carers

Department for Education and Ofqual Consultation on GCSE Assessment in Summer 2022
On Monday Ofqual (the exams regulator) and the Department for Education (DfE) began a joint consultation
process on their proposal for GCSE assessment in summer 2022. They are seeking the views of students,
parents/carers, and teachers on the proposed changes and have made an online consultation available until
1 August 2021, with the intention of publishing the outcome in the autumn term.

Full details, including how to respond, can be found at Proposed changes to the assessment of GCSEs, AS and
A levels in 2022. A brief summary of the proposal is that students will sit formal exams in summer 2022, with
some adjustments made "in light of … disruption and uncertainty about the continuing impact of the pandemic
over the coming academic year". These adjustments include:
• choice of topics in GCSE English literature, history, ancient history and choice of content in GCSE
geography;
• changes to the requirements for the delivery of practical activities in science subjects, and assessment
in art and design;
• the provision of advance information on the focus of the content of exams, in the majority of subjects
at GCSE, AS and A level; and
• the provision of support materials in GCSE mathematics, physics and combined science exams.
I share this information in the knowledge that many of you will be keen to understand how your child will be
assessed at the earliest possible opportunity, and may wish to contribute to the consultation process.
As a school we are conscious that GCSE exams are typically accompanied by feelings of apprehension and that,
for some students, this may be exacerbated by the disruption caused by the pandemic as well as continued
uncertainty about the future. It is our belief that the best way to address this is through ensuring students and
their families are well informed and thoroughly prepared. As such, I will continue to write to you over the
coming months with updates as they are released.
Education is about much more than exam outcomes. Moreover, exam success is built on a foundation of strong
teaching and learning over time. As such, in planning our school calendar for the next academic year our
teachers and curriculum leaders have placed quality first teaching at the core of their work. That said, we are
also mindful that knowing what to expect, and practising the process of revision and exams can offer significant
relief to worry. Therefore, there are a number of opportunities built into our planning for next year that will
allow our year 11 students to understand how to revise, practise the routines of exams and support them in
balancing study with wellbeing.
I hope that this information is helpful. If you have any additional questions, please do not hesitate to contact
me on ept@cardinalheenan.com.

Best wishes
Lizzie Stockton-Pitt
Senior Assistant Headteacher (Quality of Education