22.07.21 End of Summer Letter to Parents
22.07.21 End of Summer Letter to Parents
22 July 2021 (by David Brayshaw (D.Brayshaw))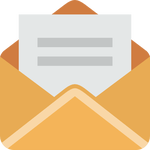 Dear Parents/Carers

As we approach the end of the term and the school year, I would like to thank everyone involved with our school for their patience, commitment, prayers and support over this most challenging year for our school family. It has been an immensely difficult time for many in our community, but throughout I have been repeatedly struck by the way that our children have adapted and worked so hard to do their best in such demanding circumstances. As I write this letter, I can hear our musicians practicing for our end of year services and I am reminded of how lucky we are to work with such caring, committed and thoughtful young people. Whatever difficulties we have faced throughout the past year, I have always found inspiration and motivation from our children, our staff and our wider Cardinal Heenan community.

September Re-Opening Plans
We are delighted that, from September, schools are allowed to reopen fully for all cohorts; we can't wait to see our students moving around the school, enjoying their lessons in specialist teaching spaces and making the most out of our exceptional facilities. Covid-19 has not disappeared and there are a wide range of significant concerns about how our communities will be affected as national restrictions are relaxed. We will continue to monitor the situation and the guidance provided to ensure that we can return to a safe working environment. I will provide further updates towards the end of August.
All students who are in school will have received some test kits to see them through to the end of term and a few weeks beyond. Even though it is not mandatory, please encourage your household to continue testing during the summer break to persist in keeping your families and communities safe and healthy. If you need further stocks of tests, there are a variety of ways in which to obtain them; please find full details on this link Regular rapid lateral flow coronavirus (COVID-19) tests - NHS (www.nhs.uk)
As you may have seen in the press, all students will be tested twice, in school, during the first week back in September and we will provide test kits for them to use during September. Please would you also ensure that your child undertakes a lateral flow test the evening before they return to school. If this is positive, please do not send them in and arrange for a PCR test as soon as possible. If they, or any member of the household has any of the Covid symptoms, please do not sent them to school but do book a PCR test.
To facilitate this safely our new Year 7 and 11 students will return on Friday 3 September, Years 9 and 8 will return on Monday 6 September and Year 10 will return on Tuesday 7 September.
We have seen a number of benefits of using separate entrances on a morning. The pastoral team have been able to see and speak to all pupils in their cohort and we have been able to ensure that hand washing takes place upon arrival. As a result, we will be retaining separate entrances for students in September and all year groups will have their tutorial sessions on the same corridor. This will be explained in our end of year assemblies today and I will send out reminders towards the end of the holidays.
In September we are beginning our new timetable, having moved to six lessons a day, rather than five. This means that our break time is now slightly earlier at 10:50am and our lunch time is also earlier, starting at 12:50 – meaning that children will no longer have to wait until 1.30 - 2pm for their lunches. Our morning and break time canteen service is reopening (as long as we are not restricted further) and our canteen will continue to provide healthy and enjoyable meals.

We are continuing to use ParentPay for our canteen so please can I ask that you use the online ParentPay system to top-up lunch money. I would also like to take this opportunity to remind parents/guardians that there is the facility to set a daily limit on the amount that children can spend in the canteen each day. The vending machines will also be unavailable in September so if students want to purchase drinks they will need to do this through the tills in the canteen (using ParentPay).

Communication with Parents
Throughout the lockdown period, we have tried to keep children and families informed through a dedicated "School Closure" section of our website. The recent parental survey suggests that, whilst many of you have found this to be incredibly informative, there are however some parents and carers who have not yet accessed it. To make it easier to know when we have added updates I encourage you to download the free School Jotter app. Provided you enable notifications this will update you each time a new publication or letter is added to the website. I will be updating you further on our arrangements for September towards the end summer holidays so please do check the site regularly.

Year 11 Students and Centre Assessed Grades
Our current Year 11 students leave their formal time at our school at the end of the school year, although they will always remain as members of the Cardinal Heenan family. I would like to wish each student all of the best for their next stage in education or training. As a parent of a Year 13 child I appreciate how frustrating and disappointing it is that you were not able to sit your exams and missed your prom but I hope that you look back on your time at CHCHS with pride and a sense of achievement. You achieved so much as individuals and we as a school community are immensely proud of you all.
Results day is 12 August from 9am. You will be sent further specific information about this day by Ms Stockton-Pitt, but I look forward to seeing you all again and enjoying your successes. Thank you all so much for your understanding, patience and for the contribution that you have all made to our school community.

School Uniform and Equipment
We are proud of our school uniform and believe that it promotes a strong, cohesive school identity that supports high standards and a sense of community among pupils. Visitors to school regularly comment on how smart our uniform looks and how it helps to promote the CHCHS identity. There have been allowances this year for the difficulties that families have faced in updating uniform and, as a parent, I understand the challenge of a foot size change with only one half-term to go, and this was compounded by difficulties in getting to local stores and footwear shortages in many of these stores. We do, however, have a standard to set and pupils must adhere to that standard. Having a clear uniform standard supports positive behaviour and discipline. The Dress for Success Booklet (on the website) and student planner state clearly what does and does not meet the Cardinal Heenan standard. As such, I urge all pupils and parents to take another look at this booklet in the Summer and ensure that all students start the next academic year meeting the standard. These standards include rules on piercings, trousers, skirts, tie length and footwear.

I would also like to remind students of the importance of being fully equipped each day. In order to be ready to learn please ensure that you have the following essential equipment:
- Two black or blue pens - A scientific calculator - A rubber
- A pencil and pencil sharpener - A ruler - Whiteboard pen
- A highlighter - A glue stick - Hand sanitiser – wherever possible
Maths packs and scientific calculators can be purchased on ParentPay. The maths pack includes two black pens; a pencil; a protractor; a compass and small pencil; a pencil sharpener; a rubber and a 15cm ruler. Both items will be handed out by your child's tutor upon purchase. These will become available the first week in September.
Additionally, all students will be supplied with a green pen (used for our "Green Pen of Progress" activities during which students act on their teachers' feedback to make improvements to their work)

Staffing Update
As always at the end of a school year we will be saying goodbye to a number of valued colleagues, many of whom have dedicated a significant portion of their lives to our school and its community.
This week we are saying goodbye to: Mr Milner, Mrs McDonnell-Spencer, Mrs Evans, Mrs Fox, Miss Moore and Miss Silson.
I wish all of the colleagues who are leaving us the very best in their future endeavours. I would like to thank each of them for their contribution to the CHCHS family; I sincerely hope that they have taken as much from their time at Cardinal Heenan as they have contributed and that they know they will always have a place in our hearts
In September we will be welcoming several new members of staff to the school.
Ms McAnuff (English), Mr Coronil Martinez (MFL), Mrs Corcoran (Maths), Miss Harnett (RE), Mr Jones (Head of Geography), Mrs Rolley (Maths), Mrs Skelton (Community Development), Miss Iqbal (Learning Mentor), Mr Panesar (Teaching Assistant) and Mr Sigsworth (Teaching Assistant).
We have also recently welcomed Ms Rawling (Maths), Mrs Bertram (Learning Mentor), Mrs Panesar (Intervention Coordinator), Mrs Singleton (Complex needs coordinator) and Mrs Spellman (Teaching Assistant).

Safeguarding and Support Over the Summer
As we approach the summer holidays please know that there are still people here for you if you and your family face any difficulties. Some of the services that you might find helpful are:
➢ https://www.kooth.com/ an "online mental wellbeing community. Access free, safe and anonymous support."
➢ https://chathealth.nhs.uk/ where "It's safe and easy for you to speak to a qualified health professional. Just send a message, you don't have to give your name."
➢ https://www.moneyadviceservice.org.uk/en offering "free and impartial money advice"
And Finally…
I would like to end this letter by thanking each of you for the way that you have helped our school community through this most extraordinary year. Our school community has grown significantly and risen to every challenge we have faced. Our wonderful children have proved, beyond doubt, that they are incredible people

who make teaching and working in our school a real honour and privilege. Our staff have worked incredibly hard to make sure that they provide everything that our children need, encouraging, supporting and challenging every pupil along the way. I am blessed to lead such an amazing group of professionals. I would also like to take this opportunity to thank you for your part in making Cardinal Heenan such a special school and for all that you and your families contribute to our community.
Please stay safe and I look forward to September.
Take care and God bless.