Letter - Results - 12 August 2021
Letter - Results - 12 August 2021
12 August 2021 (by Mark Burton (M.Burton))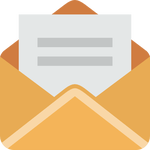 To the class of 2021
Congratulations on your GCSE results, which you will find enclosed within this envelope.
Your results a testament to the dedication and energy that you have invested throughout your time at Cardinal Heenan and you should be proud of your achievements – we are certainly proud of you!
This year has been unique in so many ways, including how your grades were determined. However, just like previous years, your results are a reflection of what you know, understand and can do; they are valid and stack-up next to those of students who came before you, and will be used (just as normal) to help you to take your next steps.
We ask that you check your personal details carefully and let us know of any errors as a matter of urgency.
You may well have some questions about your grades. Attached to this letter are some details about how your results were determined this year, what to do if you believe your grades are incorrect and the November exam series.
Although this years' grades have been labelled "Teacher Assessed Grades" in the media, in line with the guidance from the Joint Council for Qualifications (JCQ), they were not determined by any individual teacher. Therefore, your teachers are not in a position to answer any questions about them. As such, if you have any questions, I ask that you contact the school via our dedicated email address of results@cardinalheenan.com. This will enable an appropriate person to contact you to discuss your query and determine the most appropriate course of action. If you are concerned about your next steps, you should also speak to the sixth form or college that you plan to attend as they will be able to offer some guidance.
As life is returning to normal, we hope to be able to celebrate your many achievements with you at our School Presentation Evening. We will keep you informed of plans for this in the coming weeks.
Congratulations on all that you have achieved this year, and I wish you every success in your next steps.
Best wishes,
Ms E Stockton-Pitt
Senior Assistant Headteacher – Quality of Education