Start of the New School Year 01.09.21
Start of the New School Year 01.09.21
3 September 2021 (by Mark Burton (M.Burton))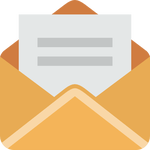 Dear Parents/Carers
Update regarding the start of the new term
I hope that you have had a lovely summer and are feeling refreshed and excited about the coming term.
I would like to start this letter by congratulating our Year 11 students who received their results in the summer. Despite everything that they had to deal with, this cohort of children continued to excel in their work and were an inspiration to the other students and staff here at Cardinal Heenan. It was a great privilege to attend school on their results day and see the students and parents enjoy their success and talk about their progression plans to sixth forms, colleges, apprenticeships and training across the city. We will be holding our annual Presentation Evening in the autumn to mark their outstanding achievements.
As we prepare to reopen school for the new academic year, we have again, produced detailed risk assessments and planning documents to ensure that our school is safe and that we are following all of the latest guidance and advice. Covid-19 has not disappeared and we must all continue to do everything possible to protect ourselves and our close contacts, to limit the transmission of the virus. We have taken advice from the Department of Education and Leeds City Council to make sure that we reopen safely whilst maximising learning opportunities for our children.
It has been a busy summer holiday break in school as we have, once again, reorganised learning spaces across the school to be ready for the academic year, with departments returning to their specialist learning accommodation and children moving around the school to be taught, rather than remaining in one or two classrooms for all lessons. The academic benefit of teaching subjects in specialist rooms is undisputed and our teaching staff are incredibly excited about this development.
Our new timetable has allowed us to ensure a breadth of curriculum for all students. Moving to a six period day allows us to allocate appropriate amounts of time to all subjects to ensure that our students enjoy a range of learning experiences. The change in our school day also means that our lunch time now starts at 12:50pm, so our students do not have to wait until 1:30pm to eat their lunch. Our break time canteen service will also be returning so that students may purchase snacks and drinks during this time. Please remember that all our canteen is cashless and you must register your payments on your Parent Pay account.
As you may have seen in the press, all students will be tested twice, in school, during the first week back and we will provide test kits for them to use during September. Please would you also ensure that your child undertakes a lateral flow test the evening before they return to school. If this is positive, please do not send them in and arrange for a PCR test as soon as possible. If they, or any member of the household has any of the Covid symptoms, please do not send them to school but do book a PCR test.
As I informed you in July, we have staggered the start of this academic year to allow us to conduct lateral flow tests on the pupils as they return to school. Year 7 and 11 will return on Friday 3 September, Year 8 and 9 will return on Monday 6 September and Year 10 will return on Tuesday 7 September. All students will then be asked to conduct a second test in school, three to five days after their first one. After this, students will be asked to test at home twice a week as we were doing before the summer holiday.
When we return to school all students should be in full school uniform and have all appropriate equipment with them. Please do take a moment to see our expectations regarding school uniform and equipment on the school website.
Students will no longer be required to wear face coverings in the school building but any member of the school community who wishes to continue to wear face coverings will be fully supported to do so. We are continuing to use year group entrances and students will be expected to wash / sanitise their hands on entry to the building and throughout the day. Windows and doors will continue to be left open to improve air circulation and seating plans will be used to make the best use of the space in our classrooms. We are all encouraged to keep our distance from each other wherever practicable, and our classrooms will continue to be monitored and reviewed to ensure they are as safe as possible.
To enhance the learning opportunities available to our children we will be returning to a full extracurricular offer. Having missed out on so many opportunities I would urge every member of our school community to take part in some additional club or activity whenever they can. We would love to hear from students if they have any suggestions of clubs that they would like us to facilitate that are not yet on offer. Please encourage your child(ren) to speak to their Form Tutor or Head of Year.
We are confident that school is ready to open for the new year. We have made some developments to the school facilities over the summer, including the installation of indoor cricket nets, new signage for the front of the building and our main corridor through the centre of the school is now decorated with Catholic virtues. Our faith runs through the heart of everything that we are and gives us the strength and guidance that we need on a daily basis.
I know that we have a long way to go before we return to "normal" but I am excited and confident that this
academic year will see our school community continue to grow, continue to work hard and continue to thrive.
I wish you all the best for the coming year and would like to thank you for your ongoing support.
Kind regards and God bless
Mr Kelly
Headteacher