20.09.2021 Headteachers Letter
20.09.2021 Headteachers Letter
21 September 2021 (by David Brayshaw (D.Brayshaw))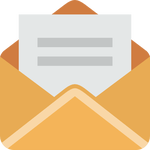 Dear Parents/Carers
As we enter the third week of this term, I would like to congratulate and thank all of the children and staff for making the start of this year so positive. It is lovely to see our children in specialist classrooms, being taught by specialist teaching staff and support staff.

Returning to a "normal school day" could have been incredibly challenging for our school. Current Year 7 and 8 children have never had to move around our building and Year 9 had only a limited experience of doing so. We have also started our new six period day to allow our children to study a broad and balanced curriculum throughout their time at CHCHS. Behaviour has been outstanding this term and our children have really risen to the challenges that they have faced. We are a school community where kindness and respect are demonstrably present and valued. Importantly, I would also like to thank you for your support in ensuring that our children look so smart in their school uniform, upholding our high expectations and standards. Our children look smart, they are respectful and they work hard which is all that we ask of everyone in our school community; "be kind, follow the rules and do your best".

We have much to do in the coming term and much to celebrate, including:

Careers in Sport with the Yorkshire Cricket College
On Wednesday 22 September representatives from the Yorkshire Cricket College and Pro-Coach will be running a training session for our Year 10 and 11 Sport and PE students, using our brand new indoor cricket nets and training equipment. There will then be a presentation on careers in sport and post 16 opportunities for students who are interested in taking sport further.
This event is one of many exciting developments that we are planning with the Yorkshire Cricket College and Pro-Coach as we make use of our new facilities

Extra-Curricular Offer
We are fully committed to ensuring that every student in our school is given a full range of learning opportunities both within the taught curriculum and in the extra-curriculum offer that we are able to make. We are delighted to be able to offer a full programme this year, ranging from participating in a range of sports, music and drama opportunities, to debating, Faith-in-Action, art clubs etc. Full details are available on the school website. Please do encourage your children to take part in as many activities as possible.

Open Day
Our annual Open Day returns on Saturday 2 October and we are delighted to be able to invite children and families form Year 6 into our school building to speak with our current students and staff and to see our facilities in person. We will be asking our current students to act as ambassadors on the day; further information will be sent home later this week.

Parental Voluntary Contributions
As a school we are fully committed to providing our children with the best facilities and experiences both within the classroom and in our wider curriculum. The funding that we receive from the Government is sufficient to staff and deliver our taught curriculum, ensuring that our children are taught by experts, in specialised classrooms, with specialist equipment. To supplement the wider curriculum, including things like purchasing sport kits, musical instruments and new facilities (such as the basketball hoops in the playground), alongside the purchase and maintenance of our school minibuses – which allow students to take part in trips, competitions and visits we have a Parental Voluntary Contribution scheme in school. This is in order that parents and carers are able to set up a standing order, or make a one-off donation, helping to ensure that we can offer a comprehensive and accessible extra-curricular offer to all students. All monies donated to the school through the PVC will be spent for the additional benefit of our children. If you are able to support this scheme please set up a standing order using the following details: Bank: Virgin Money. Account Name: Friends of Cardinal Heenan. Sort code: 05-01-26. Account number: 10721884.

Friends of Cardinal Heenan
So that we can further engage with our wider community, we have established a Friends of Cardinal Heenan Association. We are hoping to develop stronger links with our local communities, parishes, businesses and our alumni to build on the words included in our school prayer "…to build on the best traditions we have inherited…".
Further details will be announced in the coming weeks but if you think that you could help with this group in anyway, or know of any local organisations that would benefit from our support please do let us know.

Parent Governor Vacancy
Our school is fortunate to have a very strong Governing body with a range of skills and experience to help ensure that the school is led and resourced in the most effective and appropriate manner. We currently have a vacancy for a Parent Governor and would welcome applications from anyone who thinks that they could contribute to the board. There is no requirement to have experience in any particular field, but a keen interest in the education of our children and the school is essential. Please do consider applying for this most important position and support the school development. Please see the school website for more details and the application process or contact me for an informal discussion about the role.

Covid Vaccinations for 12-15 year olds
This week the government announced that children aged 12 to 15 years in England will be offered one dose of the Pfizer-BioNtech COVID-19 vaccination, following advice from the UK's chief medical officers, and that this will take place in schools.
The expectation from government is that the vaccine programme roll-out will begin from 22 September. NHS Staff from the Leeds Vaccination Programme will work closely with us to ensure that it is implemented in our school in the safest and most appropriate way for our setting and young people. I will be sent further information regarding this later in the week and will keep you and the children informed as we find out more information.
In the meantime, the most recent government information and guidance for parents and carers can be found at COVID-19 vaccination programme for young people: guidance for parents - GOV.UK (www.gov.uk)

and finally…
The school community has coped incredibly well returning to school and dealing with restrictions and limitations. I would however like to stress that COVID-19 is very much still affecting our community and I would ask you to continue to do what you can to protect others in our community. I would also ask you to remember those who have been affected through illness, hardship or loss at this time. Our prayers continue to be with you and your families.