20.09.2021 Headteachers Letter / Parent Governors
20.09.2021 Headteachers Letter / Parent Governors
21 September 2021 (by David Brayshaw (D.Brayshaw))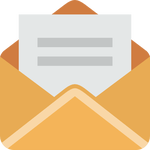 Dear Parent/Carer
There is a vacancy for a parent governor on our school's governing body and we would like to invite nominations to fill this vacancy. Please think about becoming a governor or encouraging others to volunteer.
Parent governors are welcomed as valued members of the governor team and play an important role. The governing body works together as a group. The work would involve attending evening meetings, usually at least once every half term. Life as a governor is interesting and varied.
As a parent of a child at the school you are entitled to stand as a candidate and vote in any election.
Eligibility criteria and a nomination form are attached. If you want to find out more about the role, please contact me at headteacher@cardinalheenan.com to arrange a meeting. Following this meeting, if you wish to offer yourself as a candidate to become a parent governor, you should complete the forms and return them to school for my attention by Friday 1 October 2021.
Parent governors can participate positively in the running of the school. The other governors will include staff representatives, local authority governors, foundation governors appointed by the Diocese of Leeds and other representatives appointed because of their skills and experience. All governors share in the important job of running the school. All governors are expected to attend full governing body meetings and the meetings of at least one committee. In order to carry out your role effectively you will also be expected to attend relevant training. Please note that elected governors will be asked to complete a self-declaration proforma to confirm that they are eligible to serve as a governor.
If the required number of nominations is received then those persons will be automatically declared as parent governors. If there are more nominations than places then a ballot of all parents will be held to select the parent governors. For this purpose nominees are invited to prepare a short statement which will be circulated with the ballot forms. Space for this is included on the nomination form. The length of the statement should not be more than 200 words.
Parent governors serve a four year term of office irrespective of whether their child leaves the school during
the term of office.
Please note that you are not eligible to be a parent governor if you work at the school for more than 500 hours per year. You are also not eligible to be a governor if you fulfil any of the disqualification criteria listed on the eligibility form. If you become a governor you are expected to sign up to the Governors' Code of Conduct.
Please do give some thought to standing as a parent governor.
Yours sincerely
D Kelly
Headteacher