Covid-19 Vaccination letter from headteacher 05/10/2021
Covid-19 Vaccination letter from headteacher 05/10/2021
5 October 2021 (by David Brayshaw (D.Brayshaw))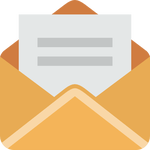 Dear Parents/Guardians

As I explained in my letter earlier in the term, the NHS will be offering a COVID-19 vaccination to all of our students who are aged between 12 and 15 on the 13th October 2021.

On Wednesday 13 October, colleagues from the NHS will be on site administering the vaccination to all children within this age range who have given consent by the 10th October using the link on the attached letter from the NHS. School staff will be available to support the children as we do with all other vaccinations that are administered on our premises. No vaccination will be administered to any student who has not provided consent.

The attached letter from the Leeds Community Healthcare NHS Trust outlines the relevant information and has links to further information regarding the vaccine. It is important to note that you are asked to follow the link even if you are not intending to take up the offer of the vaccine – simply fill in the "refusal section" – this will then prevent further follow up contact offering you alternative dates.

Students who are already 16 have the opportunity to book an appointment for their vaccine through their GP or healthcare provider but will not be given the vaccine in school.

Kind regards and God bless
Mr Kelly
Headteacher