COVID Vaccination missed appointment letter
COVID Vaccination missed appointment letter
20 October 2021 (by David Brayshaw (D.Brayshaw))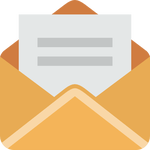 Dear Parent/Carer

As you may be aware, a session recently took place in your child's school offering the COVID-19 vaccination to all children aged between 12-15, in line with the government offer from 13th September and following advice from the UK's chief medical officers that all children are offered one dose of the Pfizer-BioNtech COVID-19 vaccination.

Not all children were able to receive their vaccine during the session. This could be for a possible number of reasons, including:

• that your child didn't have a returned consent form on the day, or the form wasn't completed in time. The form was distributed by your child's school.
• Your child declined to have the vaccine.
• Your child did not attend their appointment and possibly was not in school.
• Your child declared they have recently had COVID-19, or was displaying symptoms.
• Your child wasn't between the ages of 12-15 on the day of vaccination.
• Due to operational challenges on the day, we were unable to see all children booked in to have their vaccine.

I am pleased to let you know that there is an additional opportunity for your child to receive the COVID-19 Vaccine at:
Leeds COVID Vaccination Centre (next to Elland Road LUFC site), Bobby Collins Way, Leeds, LS11 0EB
We will be offering a walk-in service from Monday 25th October to Friday 29th October 8:00 am - 6:30 pm.