Chair of Governors Summer Update 2022
Chair of Governors Summer Update 2022
15 July 2022 (by Mark Burton (M.Burton))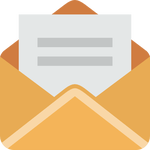 Dear Parents/Carers
Chair of Governors Summer Update 2022
As we draw to the end of the academic year 2021/22, I would like to wish all staff, pupils, and parents of Cardinal Heenan Catholic High School a very happy and relaxing summer holiday.
I would also wish those in year 11, who are leaving the school and, waiting for their examination results, best wishes for every success and happiness in your chosen future career path.
I am pleased to welcome two new parent governors, Marie Mooney, and Evelyn Onokwu, to the governing body following a recent ballot. Their skills and experience will be a valuable asset to governance in the school. The full governing body can be found on the school website.
All governors have had safeguarding training in their role as governors and we see this as an essential part of governance.
The safety and security of all our pupils is of paramount importance in our school. At a recent Safeguarding audit conducted by an external professional the following summary was produced:
"It is very clear from the evidence presented that Safeguarding and well-being of children is a real priority for the school and the DSL. Staff are provided with regular safeguarding information and tested on their knowledge in this area. Staff spoke with could confidently discuss the risks that children face and how to respond to any concerns. The students spoke about having lots of opportunities to share concerns with staff and that they could speak to any adult in school, especially the pastoral team. The evidence provided shows a strong preventative emphasis on the curriculum, the young people had a good understanding of PHSE and talked about having opportunities to learn about well-being and mental health for example. Pupils have an active voice in the school through surveys, confidentiality box & the roles which pupils can become involved in. The child protection records viewed were comprehensive and clear. The support provided for vulnerable children is well-evidenced from the internal pastoral and through the school's positive relationships with external support services. School share relevant information with parents around aspects of children`s safety via the website and newsletters. The schools safeguarding arrangements evidence many areas of exemplary practice which are to be celebrated."
Many thanks go to the staff and the children for this excellent report on safeguarding.
Financially the school is well managed and has operated to the set budget in the year ending 31 March 2022. We have produced a prudent annual budget for the year 2022/23 and projections for the two years after that taking us to the end of the PFI contract In August 2025. I would like to express my thanks to all parents and carers who support the school through the Parental voluntary Contribution Scheme. The money that you donate to the school is used for the good of the children and has recently enabled the school to improve our facilities with the purchase of; our mini-busses, the installation of new cricket and basketball equipment, new musical instruments and developing our new Drama Studio. In the coming year, we are hoping to construct a new Multi Use Games Area – providing purpose built facilities to enhance our sport curriculum and to provide much needed space for our children to play safely during their break times. These developments are simply not possible without the generosity of our school community. If you are able to contribute to the PVC in any way, please see our school website for further details.
Our PFI contract expires in the summer of 2025 and we are attending meetings over the next three years with Bellrock (the Facilities Management Company, IPA (Government Infrastructure and Projects Authority) Department for Education and the Diocese of Leeds, to hand back the school in the best possible condition. Work has commenced on repairs and a three-year financial plan on repairs and replacements is in the process of being agreed.
Acting as a governor for our school involves a range of different activities, including formal meetings as a board or committee, face to face meetings with the Senior Leadership Team, staff and students, covering a full range of issues such as: Admissions for the current year and the new year, Outcomes for students including Quality of Education (curriculum, Teaching and Learning, Data), Leadership and Management of the school, Catholic Life and Chaplaincy, Behaviour, Safety & Attitude, Safeguarding, Attendance, and pastoral care, SEND, Staff and student wellbeing, Alternative provision, Staff pay and conditions, Health and Safety, Finance, PFI Contract, Cluster links, Training, Looked after Children, Careers, GDPR Compliance, Examination Review and assessments and a website Review. We are always eager to extend the range of experiences on our governing body – if you feel that you could offer any support, please do get in touch.
We look forward to the next academic year starting again in September and to welcoming the new year 7s to Cardinal Heenan Catholic High School.
My very best wishes to you and your families for a happy summer holiday.
God Bless
Yours sincerely
M Gardner
Chair of Governors