Provision of school bus services
Provision of school bus services
5 March 2019 (by David Brayshaw (D.Brayshaw))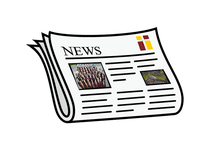 The West Yorkshire Combined Authority organises and subsidises a range of school bus services for around 25,000 pupils and students across West Yorkshire. These services are provided where suitable public transport services are not available.

Given ongoing pressure to reduce local authority budgets, the Combined Authority must ensure that limited taxpayer investment is targeted where it is most needed. As a result, we are planning to revise the guidelines on the provision of subsidised school bus services from 1 July 2019 and are seeking the views of service users and other interested parties before doing so. The new guidelines would come into effect at the start of the new school year – 1 September 2019.

Schools, parents, pupils and others are invited to complete a questionnaire hosted on the Combined Authority's consultation and engagement website where you can also find out more details about the proposed changes.

Schools, parents, pupils and other interested parties are able to have their say on the proposals until 15 March 2019. Depending on the feedback received, the guidelines may be revised, subject the availability of funding. Any new guidelines (reflecting feedback received) will come into effect from 1 July 2019, with the new services running from 1 September 2019.

As you will see from the website the CH29 service will be reviewed under the new guidelines.