Protecting Your Child Against Serious Diseases
Protecting Your Child Against Serious Diseases
10 February 2020 (by Mark Burton (M.Burton))
Info from NHS Leeds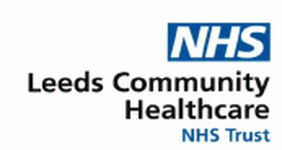 PROTECTING YOUR CHILD AGAINST SERIOUS DISEASES
In year 9 your child is being offered two vaccinations. These are the Meningitis ACWY vaccine which helps to protect against Meningitis and Septicaemia, and the DTP (teenage booster) which helps to protect against Diphtheria, Tetanus and Polio. Your child may also be offered the MMR vaccine to protect against Measles, Mumps and Rubella if they did not receive it when they were younger.
How to give consent?
Please complete the online consent form AS SOON AS POSSIBLE as instructed below.
Go to this website below or click on the following link. This will take you to the online consent form.
Choose and click on the Year 9 DTP (Teenage Booster) consent form.
Enter a unique school code for your child's school.
The code for Cardinal Heenan is EE108095 (please ensure you enter all letters and numbers)
Please note - Even if you do not wish your child to receive the vaccination(s) it is important to complete the "refusal section" of the consent form so we are aware of your wishes.
Your child will bring a confirmation slip home when they have received thier immunisation(s)
For further information about these vaccinations go to the www.gov.uk website and search "immunisations for young people" or click here
If you experience any problems accessing the form, please telephone the School Immunisation Team on 0113 8433101 to speak to one of our staff who will be happy to help.