Lois for Leeds
Lois for Leeds
11 February 2020 (by Mark Burton (M.Burton))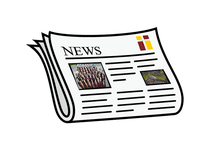 We are delighted to support one of our fantastic year 7 pupils, Lois Priestley, as she bids to become a representative for West Yorkshire on the UK Youth Parliament. Lois has been campaigning on behalf of young people across the region and is a passionate advocate for climate change and other crucial issues affecting young people today, such as school transport systems. Lois has been speaking in assemblies and has raised the profile of her campaign amongst our student body but she is also in need of your support in her bid to be elected. Please follow the attached links and watch the Lois for Leeds video, in which she talks more about her election pledges.
http://youtube.com/watch?v=gMa7qDIqU6k
Please do take the time to cast your vote, it takes a matter of minutes. Voting closes on Feb 24th. We are extremely proud that our pupils go out of their way to affect positive change in the world and wish Lois all the best for the coming election. She has certainly got our vote!